If you're anything like me, you're a huge fan of all things about drums, which obviously includes drumming movies.
When I have free time, I typically watch drumming-related content when I'm not playing the drums, buying drum equipment, or practicing.
This could be a YouTube drum cover or tutorial, a few quick Instagram videos, a movie or documentary about this lovely instrument, or even just music in general.
There aren't many movies that concentrate on the instruments themselves, particularly drums. Fortunately, Hollywood was still able to produce some excellent films about that subject, some of which received a few Oscars' nominations.
Some of the films highlight the challenges one faces to become a great drummer, while others discuss pertinent subjects like hearing issues, which are pretty common for drummers.
In either case, watching a movie is a great choice if you're looking for something that motivates you to pick up your drumsticks or to live vicariously through the characters. Alternatively, you could just simply sit back and unwind because life isn't all work and no play.
Without further ado, here's a comprehensive list of the best movies about drums, drummers, and drumming: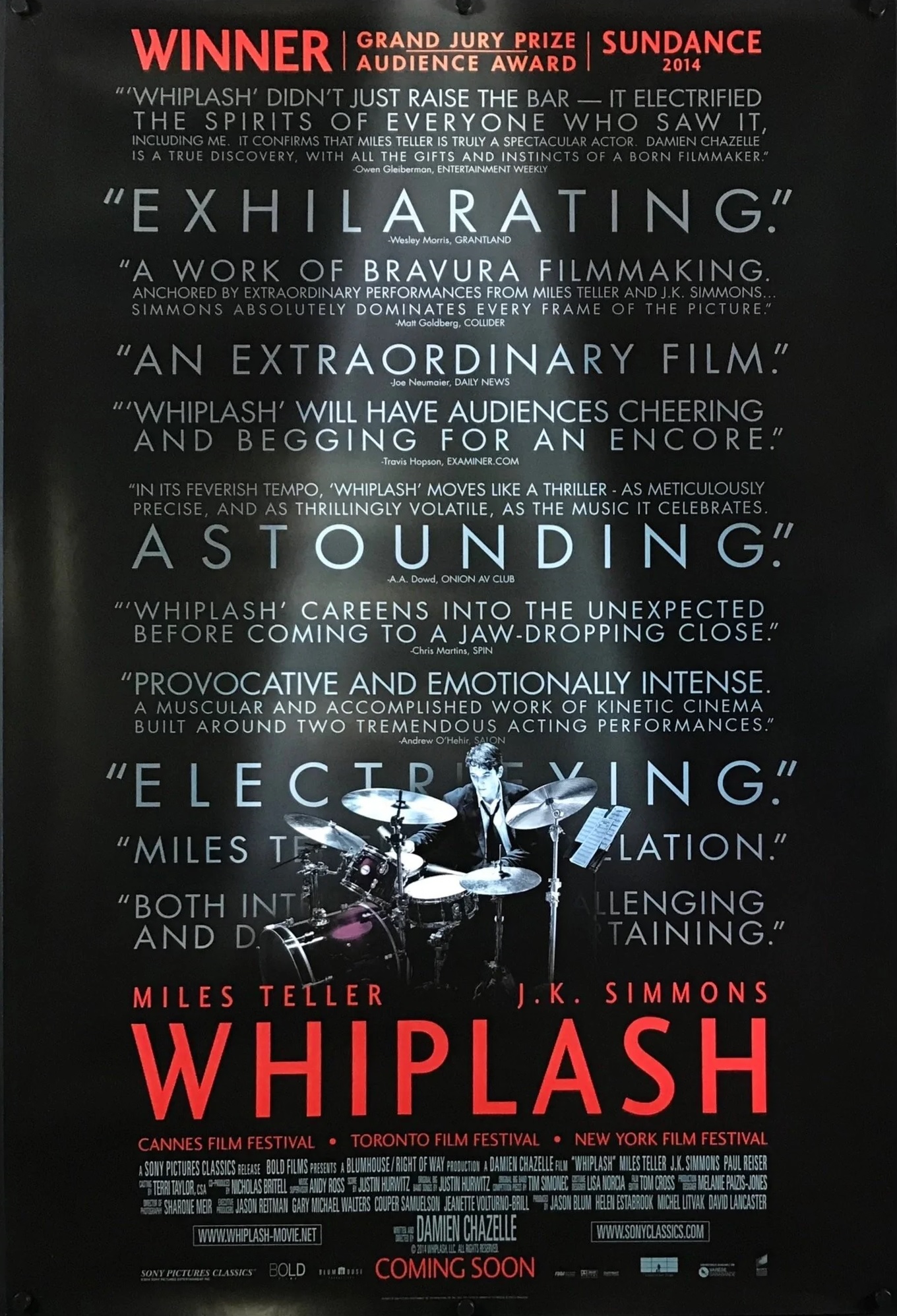 It wouldn't be a credible list of the best drumming movies without including Whiplash, which you probably already watched anyway.
Directed by Damien Chazelle, who is a drummer himself, Whiplash is a movie about a jazz drum student and his toxic relationship with his obsessive teacher, played by J. K. Simmons.
It shows us the journey of a young jazz drummer, pushed to the edge by his teacher, to become good enough for the big band jazz ensemble.
The film combines a fantastic soundtrack with a compelling narrative involving the two main characters, as well as jazz compositions created especially for the big screen.
The reason the movie feels so authentic is because the main character and its co-star are both real drummers, as opposed to using actors who have never been near a drum set in real life.
It isn't perfect—any drummer could easily point out some glaring mistakes in the film, such as instances where what you hear and what is shown on screen don't always match—but it's probably the best we could hope for.
This highly regarded film, which won three Academy Awards, including Best Supporting Actor, is a must-watch for any drummer or music enthusiast in general.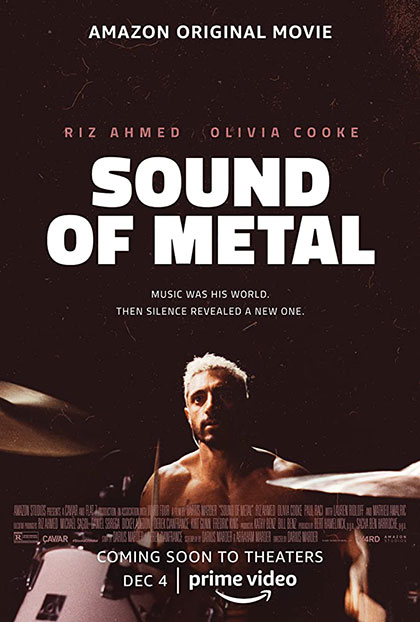 This is the most recent movie from the list, and the last one I watched, as I had the opportunity to do so during the first confinement.
The focus of Sound of Metal is less on drumming than it is on the struggles with mental illness and hearing issues like tinnitus and deafness, which, sadly, affect a large percentage of musicians.
The story revolves around Ruben, a young punk-metal drummer who suddenly loses his hearing after being exposed to loud noises for extended periods of time.
Ruben's world has been turned upside down, and he must adjust to his new life while going through the various stages of grief, particularly denial, anger, and finally acceptance.
As someone who has been drumming for a few decades and has a mild case of tinnitus and hearing loss, this is one of the most powerful movies I've ever watched.
I can easily tell you this movie is an important lesson for any drummer, but especially for beginners.
Think twice if you're one of those drummers who doesn't give a damn about hearing protection, or you might end up like Ruben or me.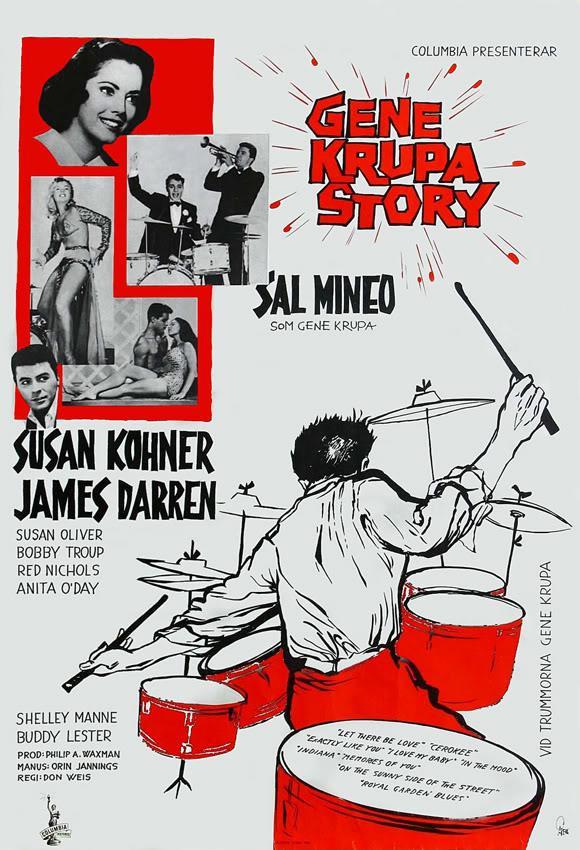 The Gene Krupa Story is a biopic from 1959 that dramatizes the life of the legendary jazz drummer, Gene Krupa.
All Gene ever wanted to do was play the drums, despite the fact that his parents wanted him to become a priest.
He even gave priesthood a shot when his father died, but he soon realized that wasn't his thing and ended up joining his friend's band instead.
The band then moved to New York, where Gene fell in love with his bandmate's girlfriend at the time, Ethel.
In New York he built a name for himself but couldn't handle the fame and drugs, alcohol and women became a significant part of his life.
With Ethel not approving of his lifestyle, she soon left him and Gene had to face the harsh reality and decide where to go from there.
Even though Gene Krupa didn't play himself in the movie, he did indeed play all the drum parts you can hear in the movie, and that alone makes it worth a watch.
To conclude, if you want a movie that focuses on the best instrument in the world and mixes drama, comedy, and romance, you should give it a shot.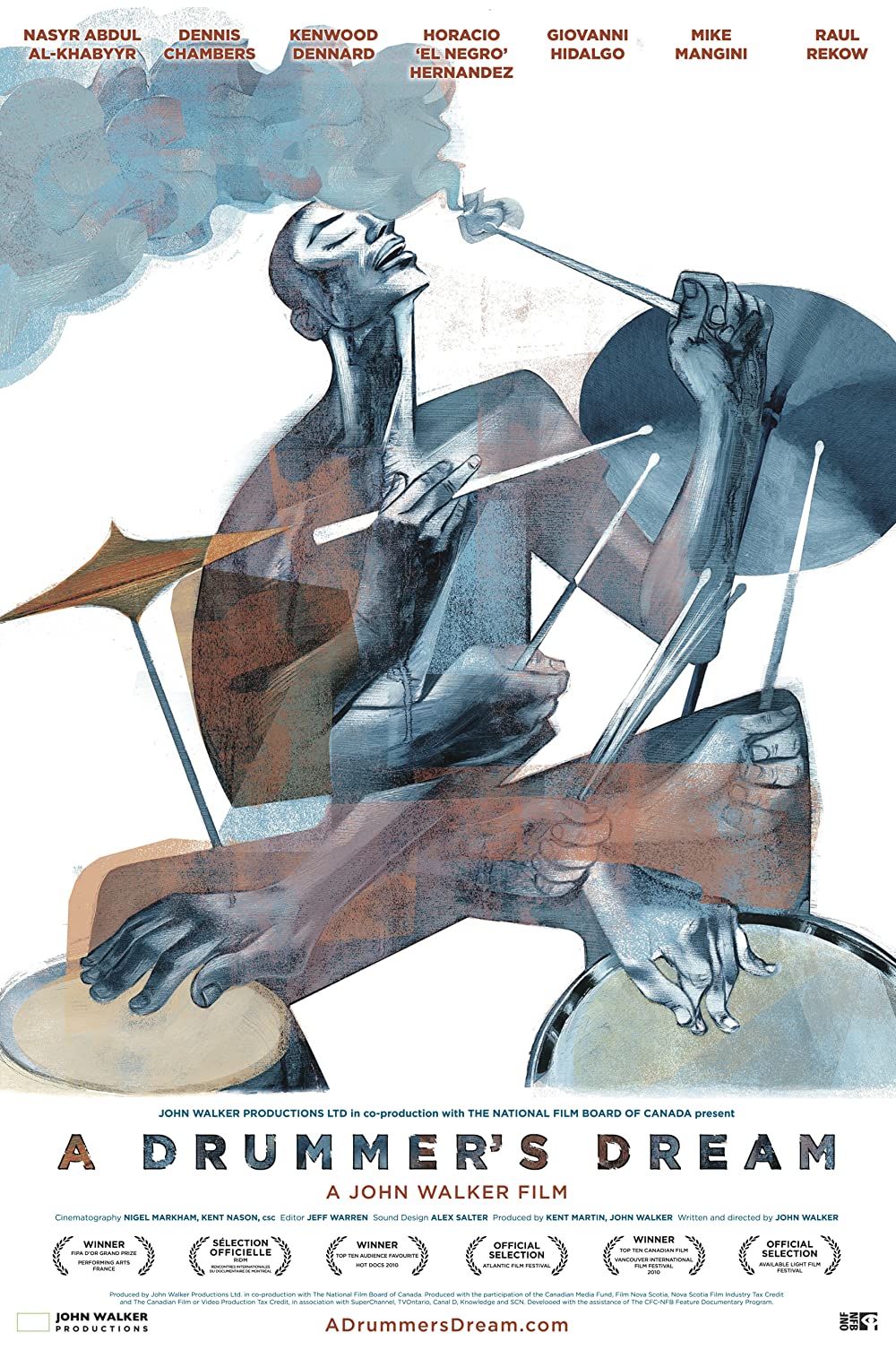 Released in 2010, A Drummer's Dream is a documentary about a weeklong drum camp with some of the best drummers in the world.
The founder of the camp, Nasyr Abdul Al-Khabyyr invited Dennis Chambers, Raul Rekow, Giovanni Hidalgo, Horacio "El-Negro" Hernandez, Kenwood Dennard, and Mike Mangini to join him on a remote farm in Canada's wilderness.
Together, they shared their knowledge with 40 drum students in what was for sure, an unforgettable experience for anyone involved.
During 84 minutes, these drummers also talk about their journey as a musician and perform to the best of their abilities.
With such an eclectic group, you'll be able to pick up a lot of knowledge in a variety of musical genres, from jazz to metal.
Some of the concepts they teach are way too advanced and don't have any practical use for the average drummer, but are something you should keep in mind if you ever want to take drumming to the next step.
In the end, I can still guarantee you won't finish this documentary without learning at least a thing or two about drumming.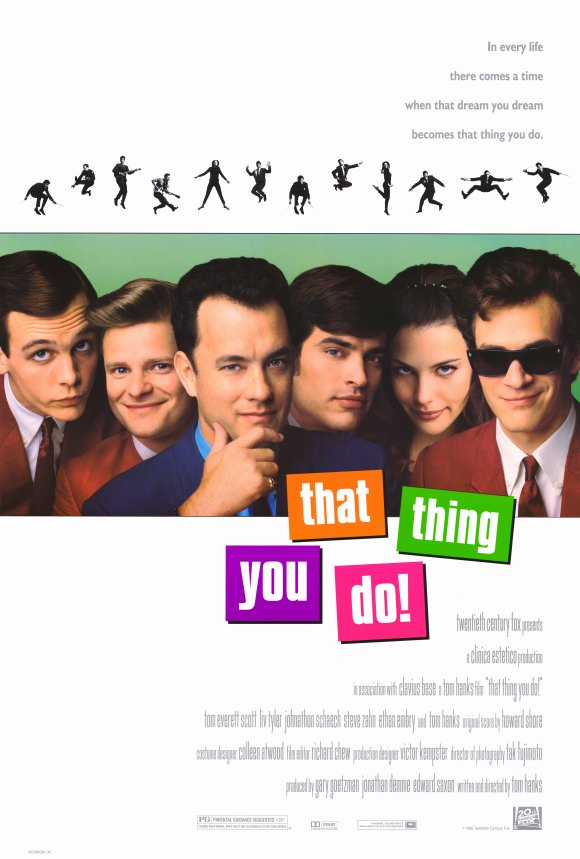 Directed and written by Tom Hanks, this movie is about when the dreams you dream become that thing you do.
The movie follows the life of Guy Patterson, a drummer that's about to be dumped by his girlfriend when he's asked to join a band after the original drummer broke his arm.
Despite being a ballad, on their first performance, Guy purposedly played the song faster than he should, forcing the band to adapt while the dance floor reacted positively to the quicker tempo.
After that performance, the band then went to sign a record deal, and record a hit single that made them a one-hit-wonder type of band.
They go on a state fair tour and make their first TV appearance as their hit single "That Thing You Do!" soars the charts, but not everything is going as smoothly as it should.
The band members start developing problems with each other which end with the band inevitably breaking up, thus the one-hit-wonder tag.
Even though the movie's main focus is a drummer and how show business works, this is a great feel-good movie for the whole family to watch.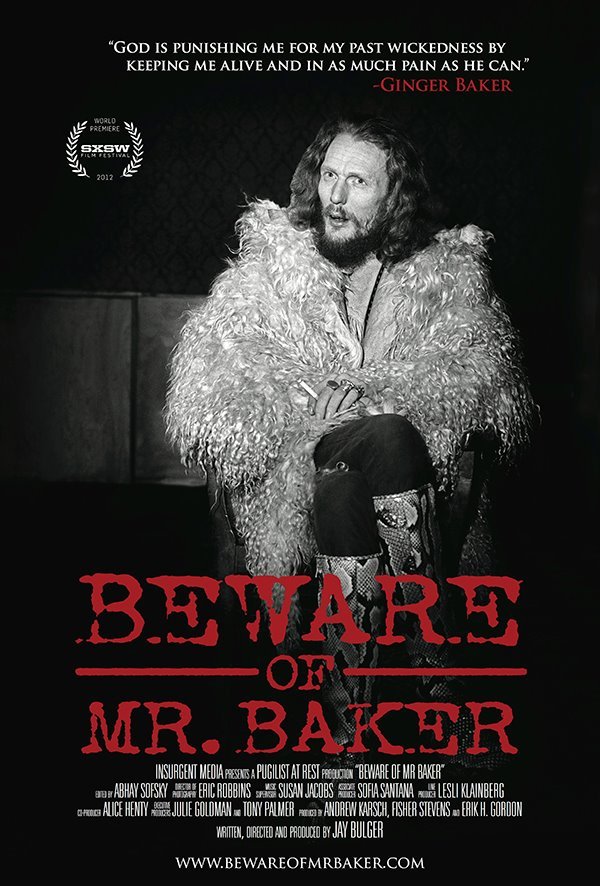 My sixth suggestion is another documentary, but this one is a reflection on the career of the legendary drummer Ginger Baker.
If you somehow never heard of Mr. Baker, he is mostly known for his work with the bands Cream and Blind Faith, and for revolutionizing the way we play the drums.
The documentary includes insight from bandmates like Eric Clapton or Steve Winwood, as well as fellow drummers like Lars Ulrich and Steward Copeland.
His children and ex-wives also contributed to creating a detailed portrait of a man who is in total control behind a drum set, but not anywhere else.
Anyone who knows Ginger Baker at all is aware of his history of destructive behavior.
That includes drug abuse, financial problems, and toxic relationships with his ex-wives and kids.
Plus, he is also known for preferring exile over responsibility, which is why he lived everywhere until he settled down in South Africa, where the documentary took place.
With that in mind, I think it's fair to say that Ginger Baker was a great drummer, but not a great person.
On the other hand, his fascinating life is what makes this such a good documentary and one worth watching.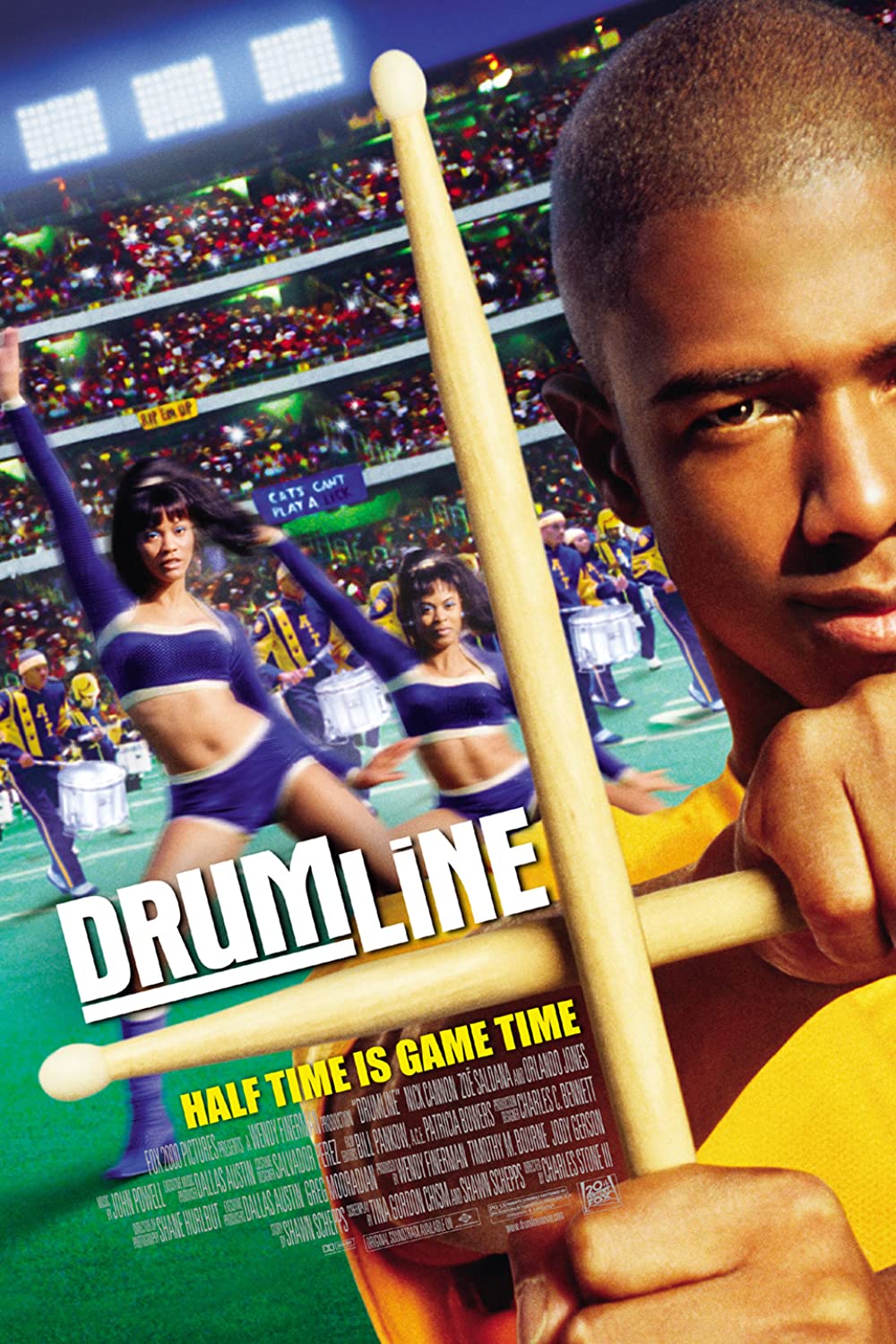 Drumline is a 2002 comedy starring Nick Canon. Yes, America's Got Talent and The Masked Singer host.
It follows his life as a street drummer who enrolls in a Southern university as well as its marching band.
With his talent, he expects a starting position but isn't given one until much later in the movie when he proves he is worthy of a starting spot and realizes talent isn't enough.
In the meantime, Nick's character gets caught in a rivalry with Morris Brown College, the number one band that at one point he tries to join because he somehow ends up expelled from the first school's band thanks to his attitude issues.
He later changes his mind, and on the day of the national competition, something happens and the movie concludes with a nice drum-off between the two schools.
Drumline's main lesson is that talent alone won't get you very far without good work habits and a positive outlook.
Despite its weak storyline, especially when compared to some of the movies on this list, Drumline is still a fun and entertaining movie to watch with the whole family, with drumming as the main focus.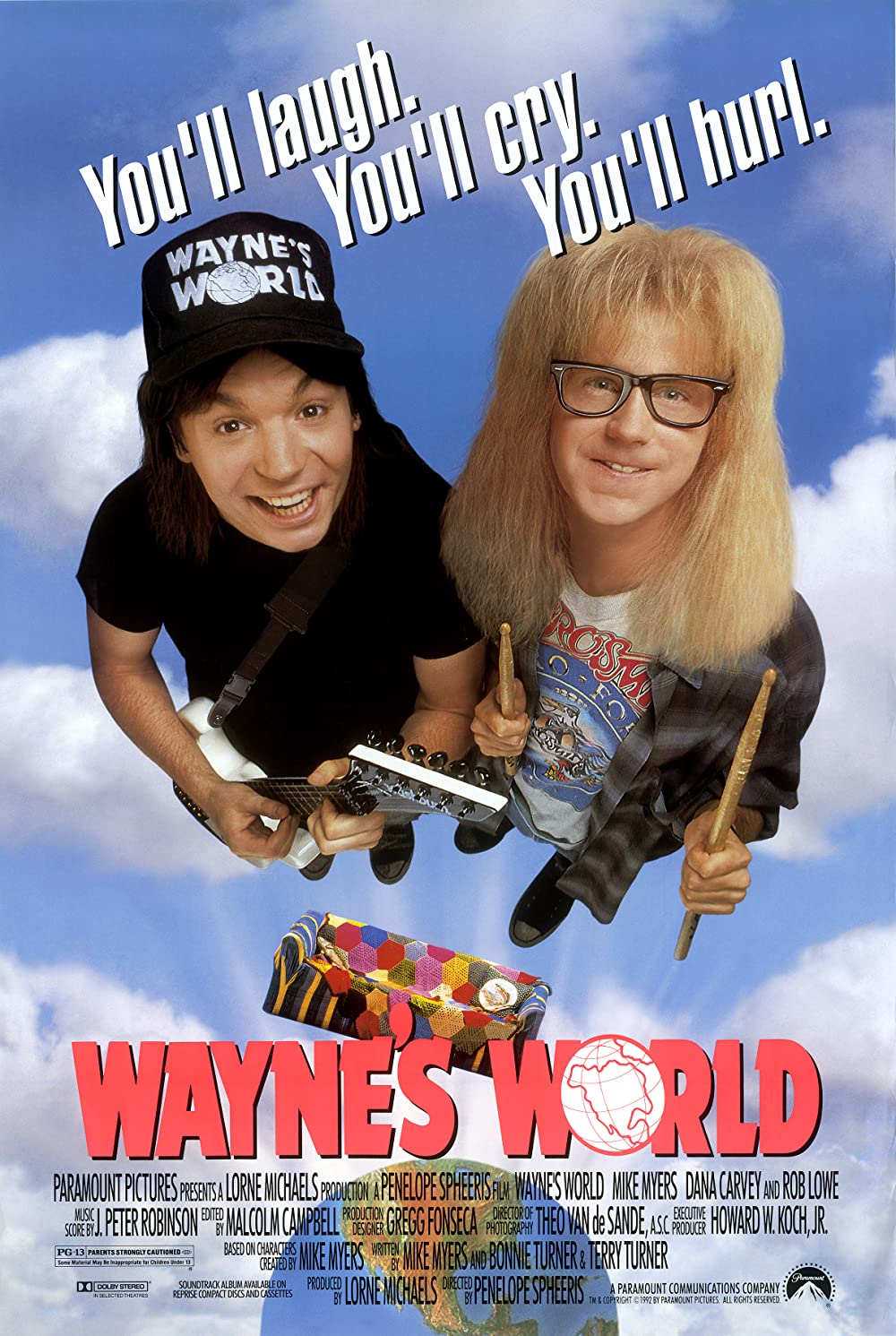 Based on a Saturday Night Live sketch, Wayne's World is a 1992 American comedy.
The movie follows the adventures of Wayne Campbell and his friend, Garth Algar.  Dana Carvey plays Garth, and as an actual drummer in real life he plays the drumming scenes himself.
Together they host "Wayne's World", a popular public cable network TV show, from Wayne's parent's basement.
The show later catches the attention of a TV network executive who wants to produce an improved version of "Wayne's World" for its Prime-Time TV network.
In the meantime, Wayne falls in love with Cassandra, the lead singer, and bassist of the heavy metal band, Crucial Taunt.
The movie ends with the two battling the executive to save their show, as well as Wayne's relationship with Cassandra.
If you're the type of person that likes a movie for its complex plot, this isn't the movie for you.
Instead of a good plot, Wayne's World is all about the dialogue, inside jokes, and overall goofiness, which is exactly what anyone expects from a sketch.
Even though it's not a particularly great movie, it's another excellent illustration of a lighthearted movie that the whole family can enjoy, even if they have no interest in drums or music at all.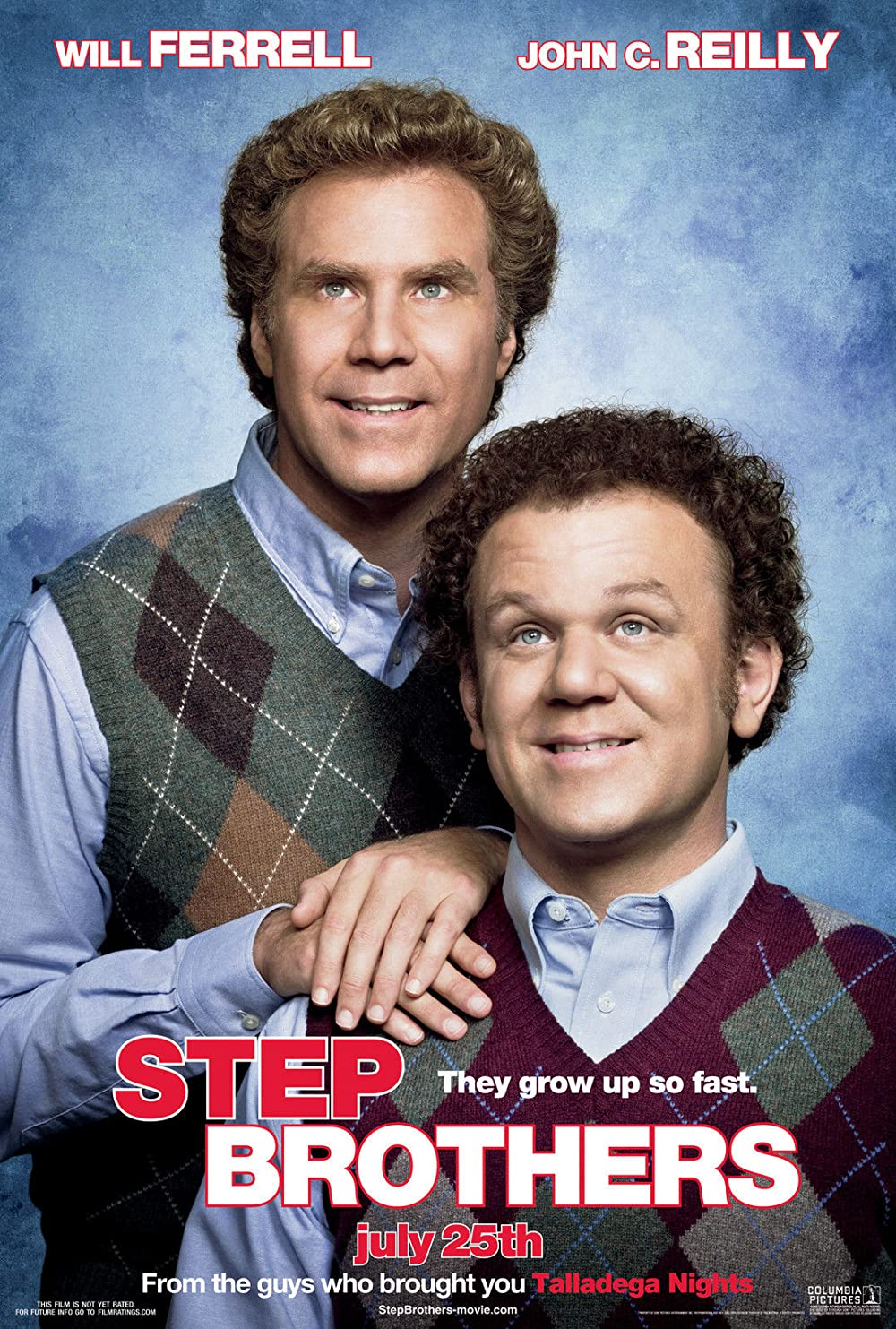 My final suggestion is yet again, another American comedy film featuring some well-known actors like Will Ferrell, John C. Reilly, and Richard Jenkins.
The story revolves around Will and John's characters who still live at home in their 40s, and become step brothers as their parents get married.
Forced to live together and share a room, their relationship starts off on the wrong foot until they realize they have more in common than they initially thought.
Together they decide to start their own company and combine their singing and drumming abilities.
Not everything goes according to plan, and after a few ups and downs, including a divorce, they finally achieve their dream of performing on stage.
A fun fact about Step Brothers is that Will Ferrell actually sang and John C. Reilly actually played the drums.
Reilly learned how to play the drums while filming the 1995 movie Georgia, which recorded live music from the cast.
To be fair, this is far from the most drum-centered movie of all my suggestions, but it's such an entertaining movie, with drums being a huge part of some of the best scenes, that I believe it's worth a watch.
Conclusion
Despite not being the most popular theme in Hollywood, there are still a few good movies that depict drums, drummers, and drumming on the big screen.
Some are pure entertainment, while others focus on important topics like health and the struggles to achieve success in such a competitive environment.
As someone that loves to watch movies and TV shows in general, if you have any suggestions on this topic send me an e-mail using the contact form.
Either way, when you find yourself some free time, I hope you have as much fun as I did, watching some of these drumming movies.